Advantages of Bluetooth Speaker as Corporate Promotional Gifts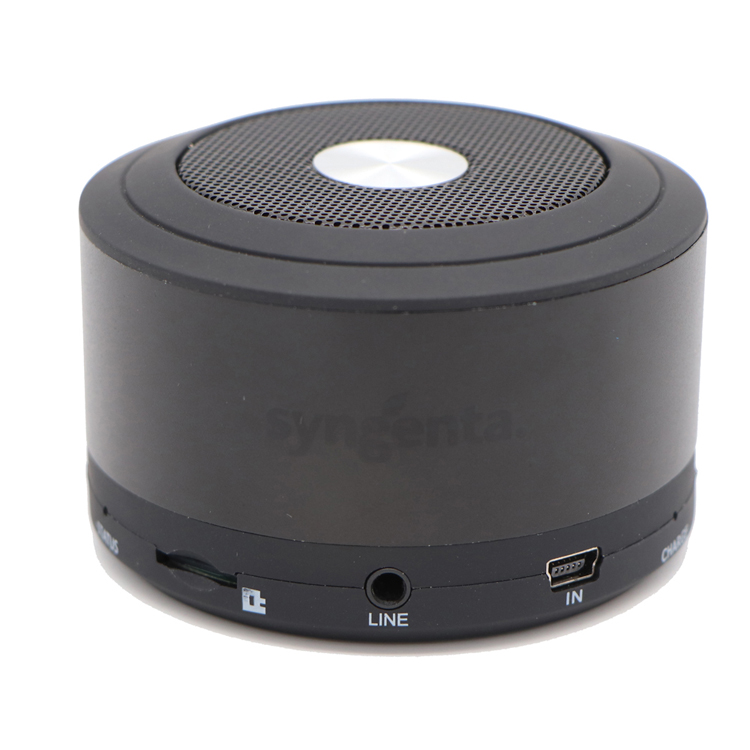 If you are looking for a small and exquisite promotional gift, we recommend this small Bluetooth speaker. The speaker is only 4 inches in size, round in shape, not only beautiful in appearance but also with clear sound quality. In addition, we also provide customization services for size and spray painting to meet the needs of different companies.
Choosing this small Bluetooth speaker as a corporate promotional gift has the following advantages:
Practicality: Bluetooth speakers are a very practical promotional item. They can be used for outdoor activities, travel, home entertainment, and other occasions, allowing customers to enjoy a high-quality music experience.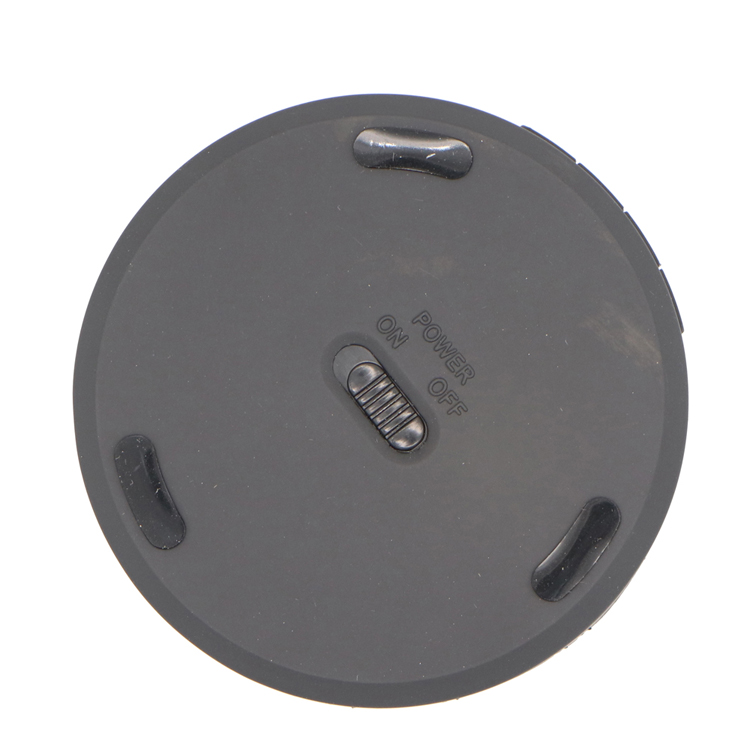 Customization: We provide customization services for size and spray painting, and can make speakers according to the needs of different companies. This personalized service can enhance the corporate brand image and attract more customers.
Portability: This Bluetooth speaker is small and easy to carry. Customers can easily put it in their pockets, handbags, or backpacks, and enjoy music anytime, anywhere.
Reusable: The bluetooth speaker is a reusable promotional item. Customers can use the speaker multiple times by charging or replacing the battery to increase the exposure of the corporate brand.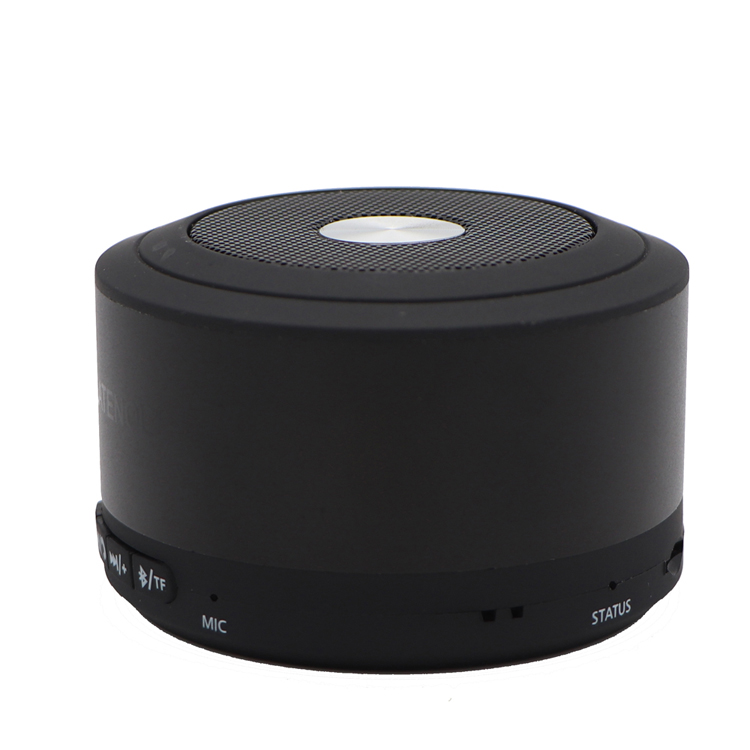 All in all, choosing this small bluetooth speaker as a corporate promotional product will bring many advantages. It is not only practical, but also has the characteristics of personalized customization service and repeated use, which can improve the corporate brand image and exposure rate.
Basic parameters of bluetooth speakers
Size: The size of a mini stereo is usually expressed in diameter (Diameter) and height (or thickness). According to the parameters provided, the dimensions of this mini speaker are 7.3 cm in diameter and 4.6 cm in height or thickness.
Weight: The weight of a mini stereo is an important factor in considering its portability and ease of carrying. According to the parameters provided, the weight of the mini speaker is 178.7 grams, which is relatively light.
Material: The casing of the mini stereo is usually made of different materials to ensure sturdiness and durability. According to the parameters provided, the shell of the mini speaker can be made of aluminum alloy (Aluminum alloy) or ABS plastic (ABS), all of which have good durability and texture.
Connection methods: Mini stereos usually have multiple connection methods to pair with different devices and play music. According to the parameters provided, the mini stereo supports USB connection, and can be charged or connected with other devices through the USB interface. In addition, it also supports Bluetooth connectivity, allowing users to connect and play music wirelessly via Bluetooth technology.
These parameters provide the basic characteristics and functions of the mini speaker, but the actual product may have some additional functions and specifications. Through these parameters, users can understand the size, weight, material and connection method of the mini speaker, so as to better understand its applicability and usage scenarios.
The following is a real case of one of our banks.
The effect of the bespoke mini-speaker was prominent in the BBC Bank promotion. Here are some specific help and results:
Enhanced brand recognition: By printing the bank logo on the mini speaker, BBC Bank successfully enhanced the brand exposure and recognition. When customers use the mini speaker, the bank's logo is constantly presented in their field of vision, subtly deepening the memory and recognition of the bank brand.
Attract new customers: As a novel and practical promotional item, the mini stereo becomes a powerful tool to attract new customers. BBC Bank gave away mini stereos during the account opening activities, attracting more potential customers to open accounts. This unique giveaway not only provided practical value, but also sparked curiosity and interest in customers, driving them to engage more proactively with the bank.
Improve customer loyalty: The customized design of the mini speaker makes customers feel emotional resonance during use and increases their loyalty to the bank. Customers see the mini stereo as a special gift, creating a more intimate and positive relationship with the bank. This emotional connection not only increases customer satisfaction, but also makes them more willing to choose XYZ Bank's products and services.
Increase word-of-mouth communication: As a fashionable and practical promotional item, the mini stereo can easily attract the attention and appreciation of customers. When customers are satisfied and enjoy a high-quality music experience, they tend to share this positive feeling with others. This word-of-mouth communication has further expanded BBC Bank's popularity and reputation, attracting the attention of more potential customers.
By customizing mini speakers as promotional items, BBC Bank successfully achieved multiple goals of brand promotion, customer attraction and loyalty enhancement. Banks can learn from this strategy and promote their own brands and products through customized promotional items to stand out from the competition in the market. With the improvement of customers' recognition and love for the banking brand, the development and growth of banking business will be further promoted.