Tailor your company's health and vitality
As a promotional gift company, we understand the importance of promotional items to the success of your business. Our silicone finger ring pull band Yoga bodybuilding pull rope is not only a great fitness tool but also an unforgettable custom promotional product. Add your company logo or branding to these pull strips to turn them into one-of-a-kind giveaways to inspire customers, inspire employees, and build your company's reputation in the market.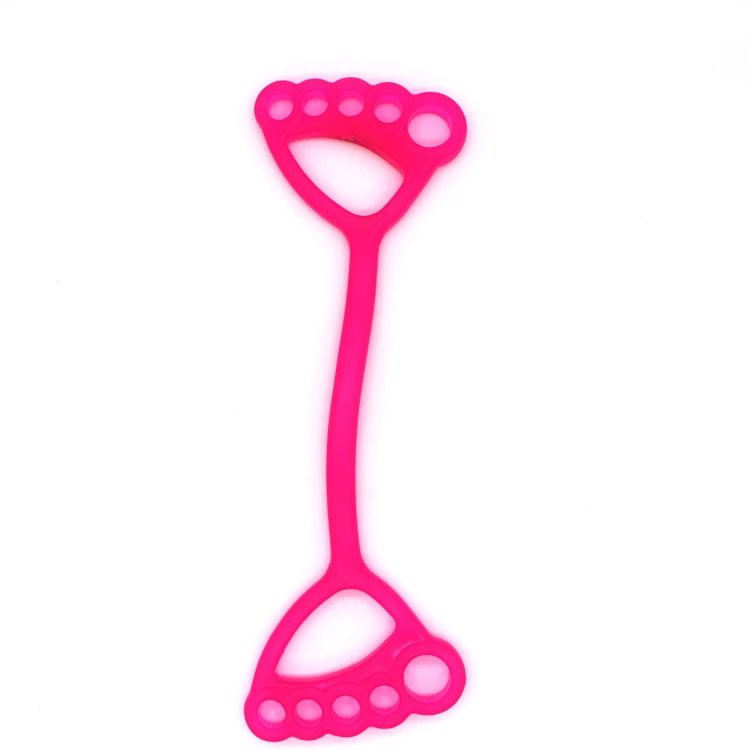 Why choose our

silicone finger ring pull band Yoga bodybuilding pull rope

?
High-quality materials
When choosing our silicone finger ring pull band Yoga bodybuilding pull rope, you choose superior quality and durability. We insist on using high-quality silicone materials to ensure that our products can still perform well under heavy use.
Silicone material has excellent heat resistance and can withstand the impact of high temperature environments. This means that even when used in hot weather, our tension bands will maintain their excellent performance and won't warp or crack.
Silicone also shows excellent cold resistance and can resist the effects of low temperature environments. Whether used in extremely cold weather or in snow-covered areas, resistance bands maintain their flexibility and functionality.
Silicone has excellent anti-aging properties and maintains its elasticity and performance over time. Even after long-term use, the product remains in like-new condition and is not prone to wear or deterioration.
Silicone material is a safe choice because it is non-toxic, odorless and does not emit harmful odors. In addition, it will not have a corrosive effect on the surrounding environment, ensuring the safety of users.
The silicone material has excellent softness, making the resistance band very comfortable to use. It provides enough resistance without damaging your hands or skin, making your workouts more enjoyable.
The superior properties of silicone ensure that our products perform well in a variety of environments and usage conditions. Whether used in high or low temperatures, high intensity or extended periods of time, our resistance bands maintain durability and performance, providing the best companion for your fitness and promotional activities.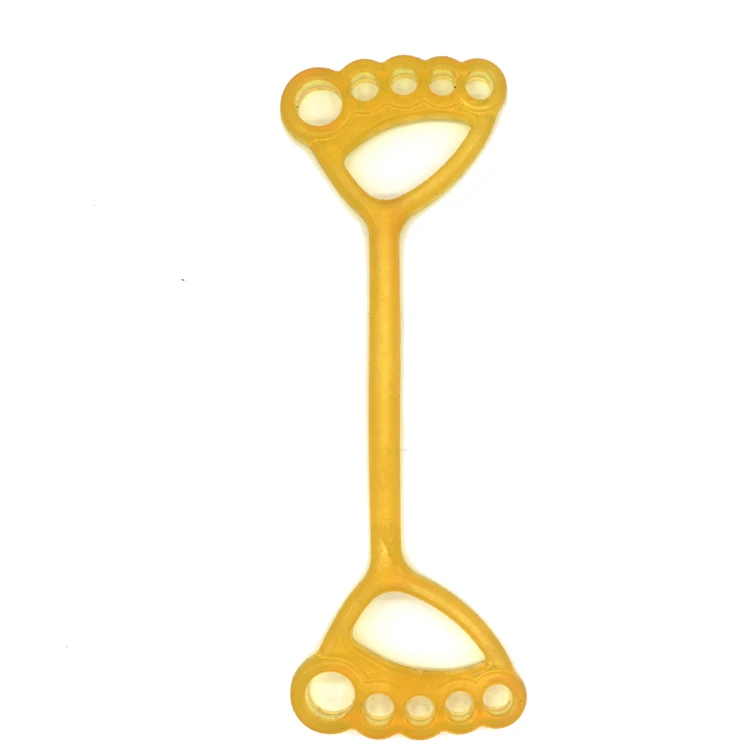 Personalized choice
We understand that every company has a unique brand identity and needs. That's why we offer you a wide range of personalization options to ensure that our silicone finger ring pull band Yoga bodybuilding pull rope perfectly blends with your brand and meets your specific needs. Here's a detailed description of some of the options we can customize for you:
1. Multiple color options
No matter what color your company logo is, we can provide you with a matching tension band color. We have a wide range of colors in stock to meet the requirements of various brands. Choose from bright colors to classic neutrals.
2. Various sizes and shapes
Everyone's fitness needs are different, so we offer resistance bands in a variety of sizes and shapes. You can choose the right size and shape based on your target audience and use. Whether it's a classic hoop or an innovative shape, we've got you covered.
3. Customized logo or branding
To make these tension bands perfectly blend with your company, we can custom print your company logo, brand name or slogan. This not only increases brand recognition of the products but also makes them unique corporate giveaways.
4. Packaging options
We also offer a variety of packaging options to ensure your custom tension bands are presented to customers or employees in a professional and attractive manner. Personalized packaging will enhance the appeal of your product and add value to your brand.
5. Customized accessories
If you require specific accessories or features, we can accommodate that as well. Whether it's special clasps, hooks, or other features, we can provide you with custom options.
Customization is one of our core services, designed to ensure the product is a perfect fit for your brand and needs. Whether you are looking to strengthen brand recognition or provide distinctive corporate gifts, we can provide you with a customized solution based on your specific requirements. Work with us to create a one-of-a-kind resistance band that will add color to your company!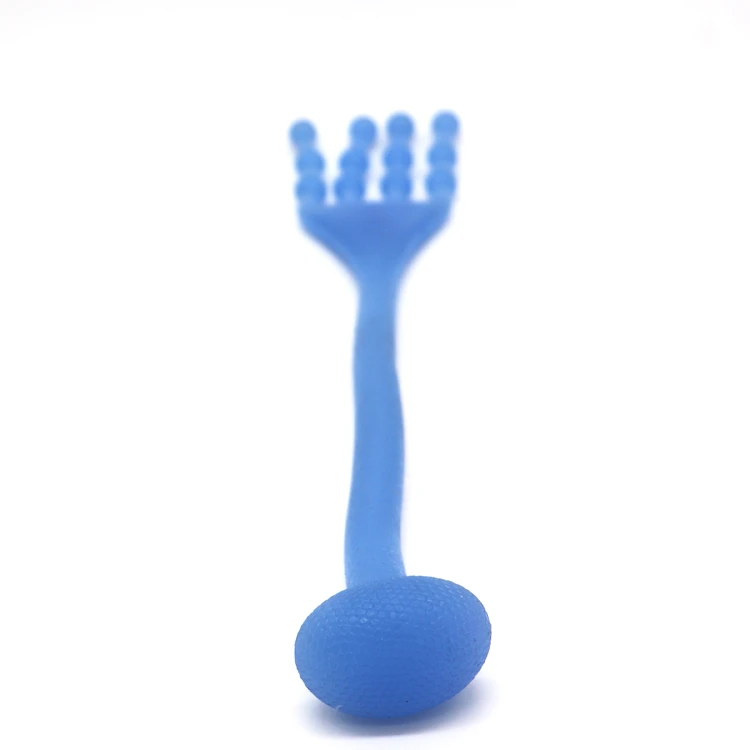 H

ealth and vitality
Our silicone finger ring pull band Yoga bodybuilding pull rope is not only a customized product, but also a precious health gift. By choosing these resistance bands, you not only enhance brand recognition, but you also deliver a positive health message to your employees and customers, encouraging them to live a more active, happy lifestyle. Here's a breakdown of why our resistance bands can be advocates for health and vitality:
1. Encourage an active lifestyle
These resistance bands are an excellent fitness tool that can help people perform a variety of exercises and activities. They encourage employees and customers to adopt active lifestyles and emphasize the importance of good health.
2. Improve happiness
Exercise has a positive impact on both physical and mental health. By encouraging your employees and customers to use resistance bands, you can increase their well-being, help them reduce stress, increase their confidence, and improve their quality of life.
3. Health Advocate
As a company, you can be a role model as a wellness advocate. Giving away these resistance bands is not only a business tool, but also to spread the idea of active lifestyle and health. This will create a positive social image for your company.
4. Teamwork and employee motivation
If you choose to use resistance bands as part of an employee reward or incentive program, they can also promote teamwork and employee morale. Exercising together can increase interaction among employees and strengthen team spirit.
5. Long-term health investment
Health is a long-term investment. By giving away these resistance bands, you are sending a message to your employees and customers that you care about their health in the long term. This helps build loyal customer and employee relationships.
In short, our silicone finger ring pull band Yoga bodybuilding pull rope is not only a product, but also a gift of health and vitality. They encourage an active lifestyle, increase well-being, and brand your company as a health advocate. By choosing these resistance bands, you can not only customize your product but also bring more happiness and health to your employees and customers.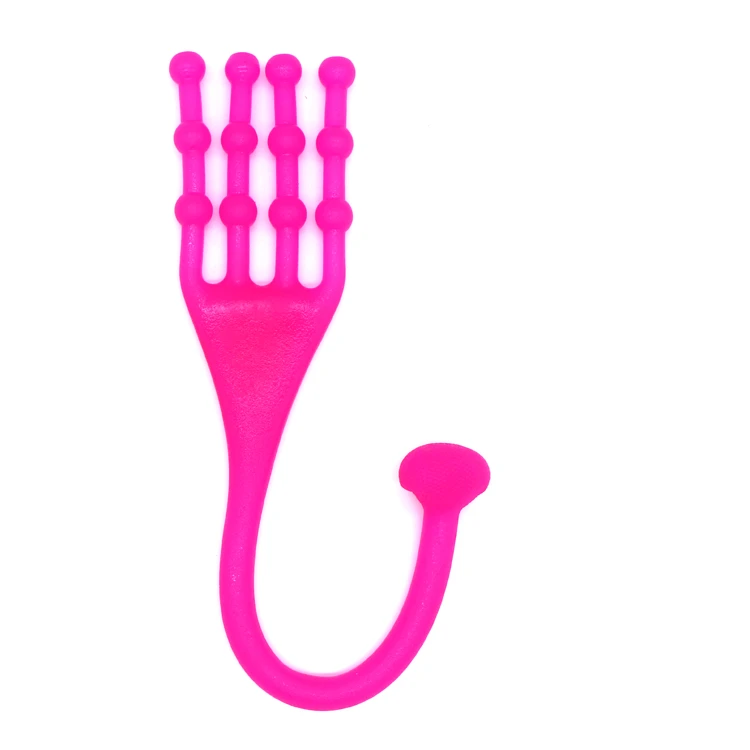 Promotional effect
Choosing our finger ring pull band yoga bodybuilding pull rope as a customized gift will not only increase customer satisfaction and retention, but will also bring excellent promotional effects to your brand. Here's a detailed explanation of why customized giveaways are valuable in brand building and business growth:
1. Improve customer satisfaction
Giving away custom resistance bands will increase your customers' impression of your brand. This extra care and gift makes customers feel special and increases their satisfaction. Satisfied customers are more likely to become loyal customers.
2. Improve customer retention rates
By offering valuable freebies, you can increase customer loyalty. They are more likely to return to your product or service and maintain a long-term business relationship. This helps reduce customer churn and improves business stability.
3. Increase brand exposure
Customized resistance bands are not only a giveaway but also a branding tool. Tensile bands with your company logo or brand name will constantly remind your customers of your brand when they use them. This increases your brand's exposure and helps you attract more potential customers.
4. Enhance brand loyalty
Customized gifts can reinforce customer loyalty to your brand. When customers develop an emotional connection with your brand, they are more likely to become loyal fans of your brand and willing to recommend your products or services to others.
5. Effective marketing tools
Giveaways are a very effective marketing tool for attracting new customers and retaining old ones. They work well at promotional events, trade shows, social media contests, and more to bring more attention to your brand.
6. Improve customer relationships
You can build closer customer relationships by giving away custom resistance bands. This personalized gift shows that you value your customers and helps build a long-term business partnership.
Customized giveaways such as our finger ring pull band yoga bodybuilding pull rope have excellent promotional effects and increase customer satisfaction, loyalty and retention. Not only do they increase brand exposure, they also strengthen customer relationships and are powerful tools for brand building and business growth. Choose custom giveaways to inject more value and impact into your brand.
C

ontact us
It's time to offer your company a unique promotional product that inspires health and vitality! If you are interested in our finger ring pull band yoga bodybuilding pull rope or have any questions, please contact us today. Our sales team will provide you with a quote and more details to ensure your custom promotional product plan goes smoothly.
Let's move forward together on the road to health, vitality and success! Thank you for your attention and look forward to working with you.
FAQ
1. What is the silicone finger ring pull band Yoga bodybuilding pull rope?
Our Silicone Finger Ring Pull Band is a versatile fitness tool designed to help users with yoga, bodybuilding, and strength training exercises. It features a loop design that allows for various workouts and is made from high-quality silicone material.
2. How can I use this fitness product?
This product can be used for a variety of exercises such as resistance training, stretching, and yoga poses. It's versatile and can target different muscle groups in your body.
3. What are the benefits of using a Silicone Finger Ring Pull Band?
Using this fitness band can help improve muscle strength, flexibility, and overall fitness. It's a convenient tool for home workouts and can be used by individuals of all fitness levels.
4. Is the Silicone Finger Ring Pull Band suitable for beginners?
Yes, this fitness band is suitable for beginners. It provides adjustable resistance, allowing users to start with lower resistance and gradually increase it as they progress in their fitness journey.
5. Is the silicone material safe to use?
Absolutely. The silicone material used in this product is non-toxic, odorless, and safe for skin contact. It is also durable and designed to withstand regular use.
6. Can I customize this fitness product for promotional purposes?
Yes, you can customize this product with your company's logo, branding, or promotional message. It's an excellent choice for promotional giveaways or corporate wellness programs.
7. What are the available color options for the Silicone Finger Ring Pull Band?
We offer a variety of color options to choose from, allowing you to select colors that align with your branding or preferences.
8. Can I order this fitness product in bulk for promotional purposes?
Certainly! We offer bulk ordering options to meet your promotional needs. You can order a large quantity of Silicone Finger Ring Pull Bands to distribute to employees, customers, or event attendees.
9. How can I place an order for this fitness product?
To place an order or request a quote, please contact our sales team through the provided contact information. They will guide you through the ordering process and provide you with any additional information you may need.
10. Are there any special care instructions for maintaining the Silicone Finger Ring Pull Band?
To ensure the longevity of the product, it is advisable to clean it periodically with mild soap and water. Avoid exposing it to sharp objects or excessive heat.
If you have any more questions or need further information about our silicone finger ring pull band Yoga bodybuilding pull rope, please don't hesitate to reach out to our sales team. We're here to assist you!