Selecting the right corporate gifts for employees can show appreciation, boost morale, and strengthen team bonds. Here are ten thoughtful corporate gift ideas that are sure to leave a positive impact:
1, Customized Desk Accessories
Personalized desk items like nameplates, mousepads, or organizers can enhance their workspace while showcasing your thoughtfulness.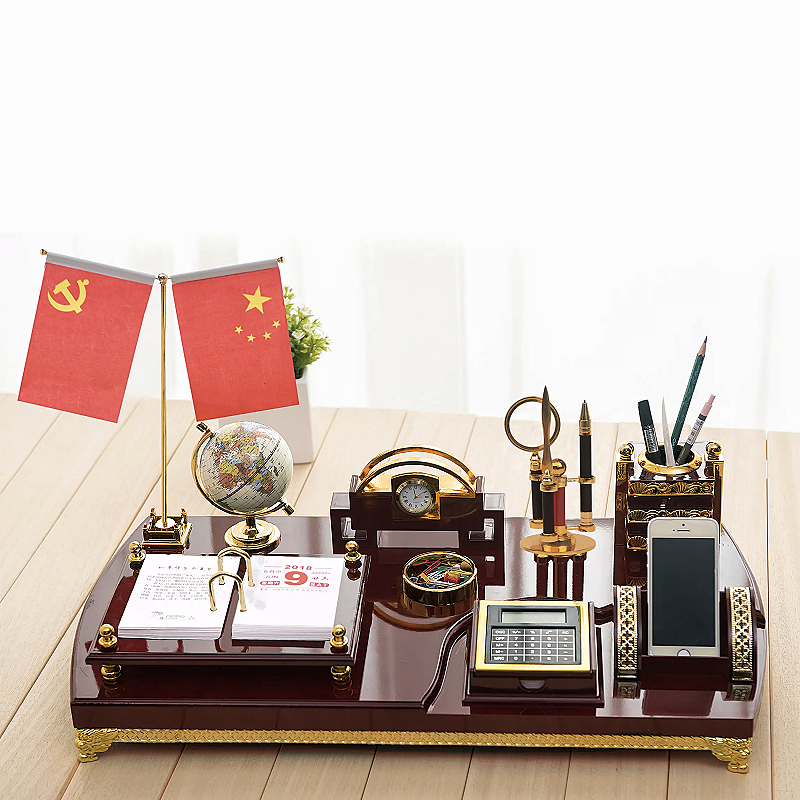 Customized desk accessories make for excellent corporate gifts for employees, combining functionality with personalization. Here are some top ideas in this category:
Personalized Desk Nameplate: A sleek nameplate engraved with the employee's name and title adds a professional touch to their workspace.

Custom Mousepad: Create a mousepad featuring the company logo, a motivational quote, or an inspiring design to brighten up their desk.

Engraved Pen Set: A set of elegant pens with the employee's name or initials engraved adds a touch of sophistication to their writing tools.

Desktop Organizer: Help employees keep their workspace tidy with a customized desk organizer that has compartments for pens, paper, and other essentials.

Photo Frame: A stylish photo frame displaying a cherished memory or a motivational quote can personalize their workspace.

Custom Coasters: Set of coasters with the company logo or a design that resonates with the employee's interests can protect their desk while adding personality.

Desk Clock: A sleek desk clock with the company logo or an engraved message serves as a functional and decorative accessory.

Personalized Sticky Notes: Sticky notes with the employee's name or a motivational message can be both practical and uplifting.

Laptop Stand: A customized laptop stand can promote better ergonomics while featuring the company branding.

Wireless Charging Pad: A wireless charging pad customized with the company logo offers a convenient and modern accessory for employees' smartphones.
When selecting customized desk accessories, consider the employee's preferences and the overall aesthetics of their workspace. The personalized touch adds an extra layer of thoughtfulness to the gift, making it more meaningful and memorable.
2,Tech Gadgets
Items like wireless chargers, Bluetooth speakers, or noise-canceling headphones are practical gifts that cater to modern work needs.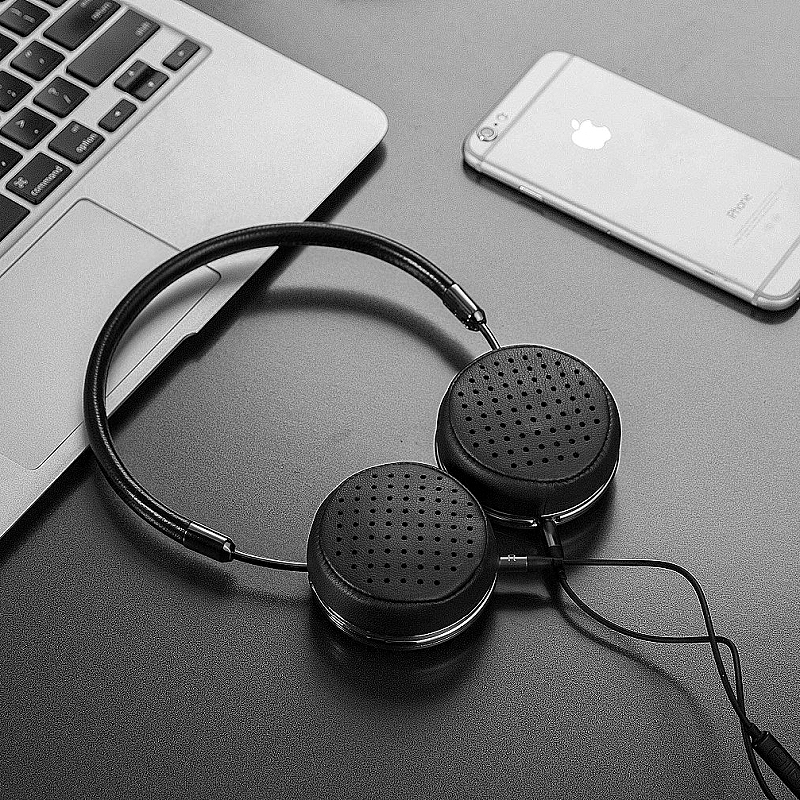 Tech gadgets are popular and practical corporate gift ideas for employees, especially in today's digital age. Here are some top tech gadget gift ideas that your employees are sure to appreciate:
Wireless Earbuds: High-quality wireless earbuds provide convenience and great sound quality for both work and leisure.

Bluetooth Speakers: Compact and portable Bluetooth speakers allow employees to enjoy music or take calls wherever they go.

Power Banks: A reliable power bank ensures that employees' devices stay charged, even when they're on the move.

Smartphone Stand and Charger: A versatile stand with wireless charging capabilities keeps their smartphone accessible and powered up.

Fitness Trackers: Help employees stay healthy and active with fitness trackers that monitor steps, heart rate, and more.

Virtual Reality (VR) Headset: An immersive VR headset offers a unique and fun way to experience virtual reality content.

Portable Projector: A mini projector allows employees to share presentations or watch movies on a larger screen.

Wireless Mouse and Keyboard Set: Upgrade their workspace with a sleek wireless mouse and keyboard combo.

Smart Home Devices: Consider devices like smart plugs, smart bulbs, or smart assistants to enhance their home automation.

USB Flash Drive: A high-capacity USB flash drive is always handy for transferring and storing files.
When selecting tech gadgets, consider the interests and preferences of your employees. These gifts not only enhance their daily lives but also demonstrate your commitment to providing practical tools that align with modern work and lifestyle needs.
3, Gift Cards
Offering gift cards to popular restaurants, online retailers, or entertainment platforms allows employees to choose something they truly enjoy.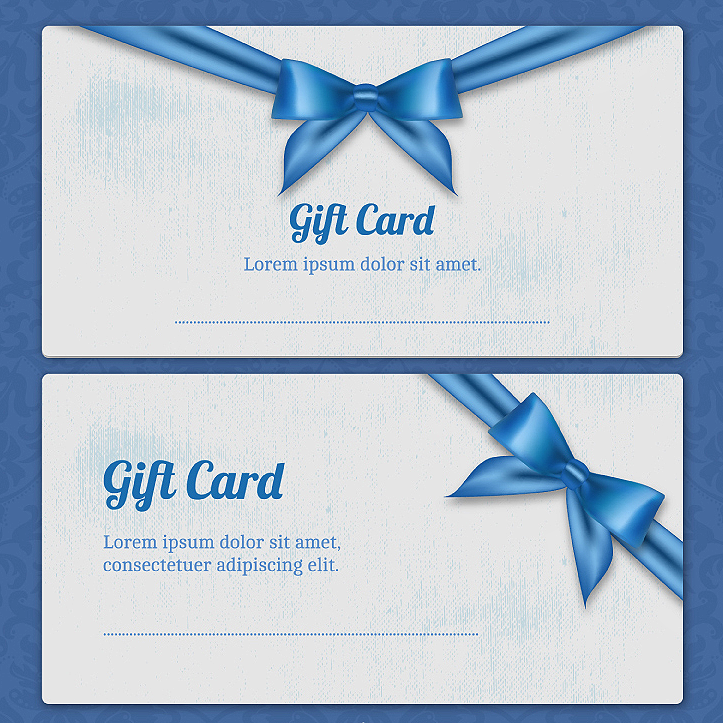 Gift cards are versatile and appreciated corporate gift options that give employees the freedom to choose what they want. Here are some top ideas for gift cards that your employees will find valuable:
Online Retailers: Gift cards to popular online marketplaces like Amazon, eBay, or Walmart allow employees to shop for a wide range of products.

Coffee Shops: Gift cards to well-known coffee chains like Starbucks or local cafes are perfect for coffee enthusiasts.

Restaurants: Treat your employees to a meal out by offering gift cards to their favorite restaurants or eateries.

Entertainment Streaming Services: Gift cards for streaming platforms like Netflix, Spotify, or Hulu provide endless entertainment options.

Gym Memberships: Support their health and wellness goals with gift cards to local gyms or fitness centers.

Bookstores: Employees who enjoy reading will appreciate gift cards to bookstores, allowing them to choose their next literary adventure.

Online Food Delivery: Gift cards for food delivery services like UberEats, Grubhub, or DoorDash offer convenience and delicious options.

Electronics Stores: Gift cards to electronics retailers like Best Buy or Apple allow employees to upgrade their gadgets or accessories.

Spa and Wellness: Pamper your employees with gift cards for spa treatments, massages, or wellness retreats.

Travel Agencies: If your employees love to travel, consider gift cards that can be used toward flights, accommodations, or travel experiences.
Gift cards provide a thoughtful gesture while ensuring that your employees can select something they truly enjoy. Be sure to choose retailers or services that align with their interests and preferences for a personalized touch.
4, Wellness Kits
As health and well-being are important, consider gifting fitness trackers, yoga mats, or wellness subscription boxes.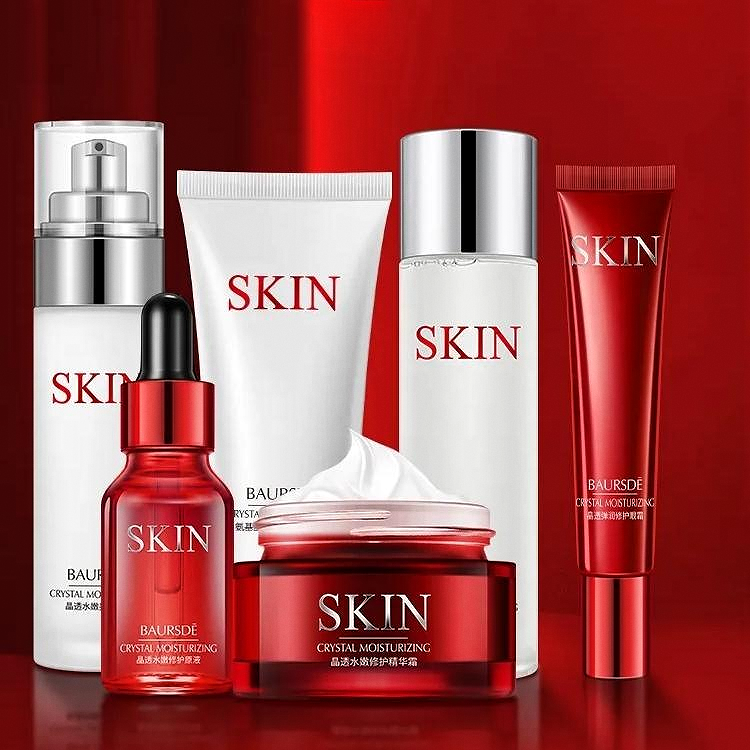 Wellness kits are thoughtful and health-focused corporate gift ideas that demonstrate your care for your employees' well-being. Here are some top wellness kit ideas to consider:
Stress Relief Kit: Include items like aromatherapy candles, stress balls, calming teas, and mindfulness guides to help employees unwind.

Fitness Kit: Equip employees with resistance bands, a jump rope, a water bottle, and healthy snack options to encourage physical activity.

Hydration Kit: Provide a reusable water bottle, electrolyte drink mix, and a guide to staying hydrated throughout the day.

Sleep Enhancement Kit: Include a sleep mask, soothing herbal teas, and a journal for tracking sleep patterns and relaxation techniques.

Healthy Snack Kit: Fill the kit with a variety of nutritious snacks, dried fruits, nuts, and protein bars to fuel their workdays.

Desk Yoga Kit: Include a mini yoga mat, a set of relaxation-promoting essential oils, and easy-to-follow desk yoga exercises.

Mindfulness Kit: Curate a kit with a meditation app subscription, a journal, and calming teas to promote mental well-being.

Ergonomic Kit: Provide ergonomic accessories like a lumbar support cushion, an adjustable laptop stand, and an ergonomic mouse pad.

Self-Care Kit: Include pampering items like face masks, bath salts, scented lotions, and soothing herbal teas.

Outdoor Adventure Kit: Encourage outdoor activities with items like a picnic blanket, sunscreen, a frisbee, and a nature-inspired journal.
Wellness kits are not only practical but also show your commitment to fostering a healthy and balanced work environment. You can tailor the contents of the kit to suit your employees' preferences and needs, ensuring that they feel valued and supported in their well-being journey.
5, Professional Development Opportunities
Invest in your employees' growth by providing access to online courses, workshops, or conferences related to their field.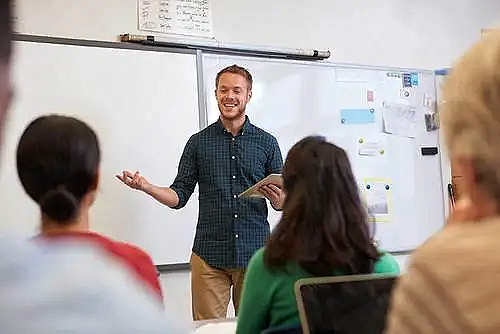 Offering professional development opportunities as corporate gifts can greatly benefit your employees' growth and skill enhancement. Here are some top ideas to consider:
Online Courses: Provide access to relevant online courses or e-learning platforms that align with their career goals and interests.

Workshops and Seminars: Sponsor attendance at industry-related workshops, conferences, or seminars to enhance their knowledge and network.

Certification Programs: Support employees in obtaining certifications that are valuable in their field, boosting their expertise and credibility.

Language Learning: Offer language learning programs or apps to improve communication skills and expand their global reach.

Leadership Training: Invest in leadership training programs to help employees develop management skills and take on leadership roles.

Time Management or Productivity Training: Provide tools and techniques for better time management, organization, and productivity.

Public Speaking Coaching: Help employees enhance their public speaking and presentation skills, valuable for professional growth.

Networking Memberships: Cover membership fees for professional associations or networking groups relevant to their industry.

Mentorship Opportunities: Arrange mentorship programs that connect employees with experienced professionals in their field.

Career Coaching: Offer sessions with career coaches who can guide employees in setting goals, crafting resumes, and planning their career trajectory.
Providing professional development opportunities shows that you value your employees' growth and are invested in their long-term success. It not only enhances their skills but also boosts their job satisfaction and loyalty to your organization.
6, Gourmet Food Baskets
High-quality chocolates, gourmet snacks, or coffee sets make for delightful treats that employees can enjoy at home or work.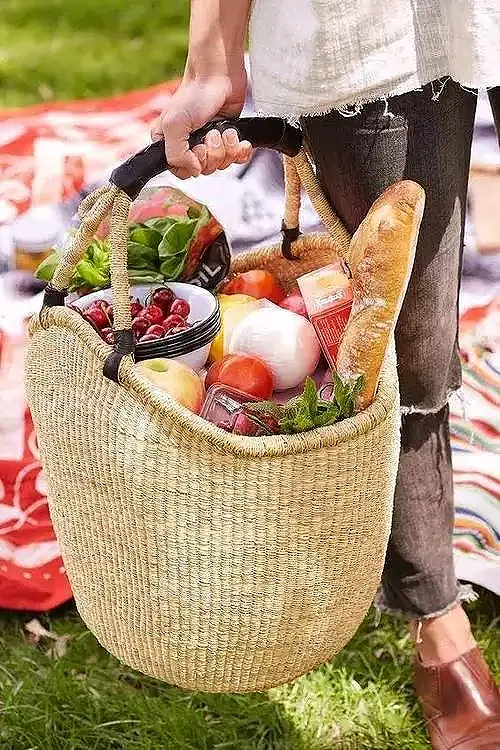 Gourmet food baskets are a delightful and indulgent corporate gift option that can bring joy to your employees. Here are some top gourmet food basket ideas to consider:
Artisanal Cheese and Wine Basket: Curate a selection of premium cheeses, crackers, and a bottle of fine wine for a sophisticated gourmet experience.

Chocolate Lover's Basket: Fill the basket with a variety of high-quality chocolates, truffles, and cocoa-based treats.

Coffee and Tea Enthusiast Basket: Include a range of gourmet coffee beans, artisanal teas, and complementary treats like biscuits or honey.

Healthy Snack Basket: Offer a selection of nutritious snacks, dried fruits, nuts, granola bars, and organic treats for a guilt-free indulgence.

International Flavors Basket: Explore flavors from around the world with gourmet items like exotic spices, sauces, and international snacks.

Breakfast Delights Basket: Provide a morning boost with gourmet pancake mixes, maple syrup, specialty jams, and premium coffee.

Spa Retreat Basket: Create a relaxation-themed basket with herbal teas, soothing bath salts, scented candles, and spa-inspired treats.

Picnic Basket: Pack a selection of gourmet goodies like artisanal bread, cheeses, fruits, and spreads for a perfect picnic experience.

Sweets and Treats Basket: Fill the basket with an assortment of cookies, brownies, candies, and sweet treats for a delectable indulgence.

Farm-to-Table Basket: Showcase local and organic flavors with fresh fruits, vegetables, artisanal bread, and farm-to-table delights.
Gourmet food baskets provide a touch of luxury and comfort, making them ideal for expressing appreciation and celebrating special occasions. You can personalize the basket based on your employees' tastes and preferences for a truly memorable gift.
7, Personalized Apparel
Branded clothing, like custom hoodies or embroidered polo shirts, fosters a sense of belonging and unity among the team.
Personalized apparel is a stylish and unique corporate gift idea that allows employees to proudly represent your company. Here are some top personalized apparel gift ideas to consider:
Custom Embroidered Polo Shirts: Provide employees with high-quality polo shirts featuring your company logo or their name for a professional and comfortable look.

Branded Hoodies or Sweatshirts: Keep employees cozy with customized hoodies or sweatshirts showcasing your company logo or a motivational message.

Embroidered Jackets: Stylish jackets with embroidered logos offer warmth and a polished appearance for outdoor or professional settings.

Monogrammed Tote Bags: Tote bags personalized with initials or names are practical for carrying essentials and can serve as a fashion statement.

Custom Caps or Beanies: Offer branded caps or beanies that employees can wear for both style and protection from the elements.

Customized T-Shirts: Create unique t-shirts with creative designs, slogans, or artwork that reflect your company's culture and values.

Personalized Aprons: Ideal for culinary or creative employees, aprons with names or logos add a professional touch to their work.

Custom Scarves: Scarves with intricate designs or company branding can be both functional and fashionable, especially during colder months.

Personalized Face Masks: Design face masks with your company logo or patterns for safety and brand representation.

Monogrammed Dress Shirts: Elevate formal wear with monogrammed dress shirts that add a personalized touch to business attire.
Personalized apparel not only enhances team unity but also promotes a sense of belonging and pride among employees. Consider the style preferences of your employees and choose apparel that resonates with your company's image and culture.
8, Spa and Relaxation Packages
Pamper your employees with spa certificates, massage vouchers, or relaxation kits to help them unwind.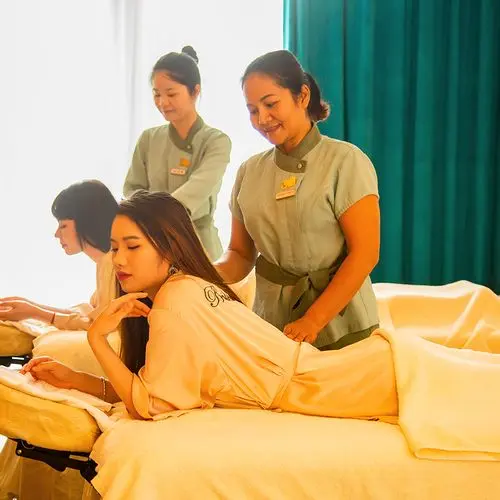 Spa and relaxation packages are luxurious and thoughtful corporate gift ideas that allow employees to unwind and rejuvenate. Here are some top spa and relaxation package ideas to consider:
Spa Day Gift Certificate: Treat employees to a full day of relaxation at a local spa, complete with massages, facials, and other spa treatments.

At-Home Spa Kit: Create a spa experience at home with a kit containing scented candles, bath salts, essential oils, a plush robe, and soothing teas.

Massage Gift Voucher: Provide employees with gift vouchers for professional massages to alleviate stress and promote well-being.

Yoga Retreat Package: Offer a weekend yoga retreat or virtual yoga classes that focus on mindfulness, meditation, and relaxation.

Meditation App Subscription: Provide access to a meditation app that helps employees destress, relax, and find inner calm.

Luxury Skincare Set: Gift employees with a high-quality skincare set that includes serums, masks, and moisturizers for a spa-like skincare routine.

Aromatherapy Diffuser: Provide aromatic diffusers along with a selection of essential oils to create a tranquil atmosphere at home.

Relaxing Getaway: Organize a weekend getaway at a serene location where employees can unwind and disconnect from work.

Pampering Pedicure Package: Treat employees to a professional pedicure or provide them with a foot spa set for self-care.

Wellness Retreat: Offer a wellness retreat focused on healthy living, relaxation techniques, and mindfulness.
Spa and relaxation packages show that you value your employees' well-being and encourage a healthy work-life balance. Whether it's a day of pampering or tools for self-care at home, these gifts contribute to a happier and more rejuvenated workforce.
9, Books
Thought-provoking books, whether related to their profession or for leisure reading, show that you value their personal growth.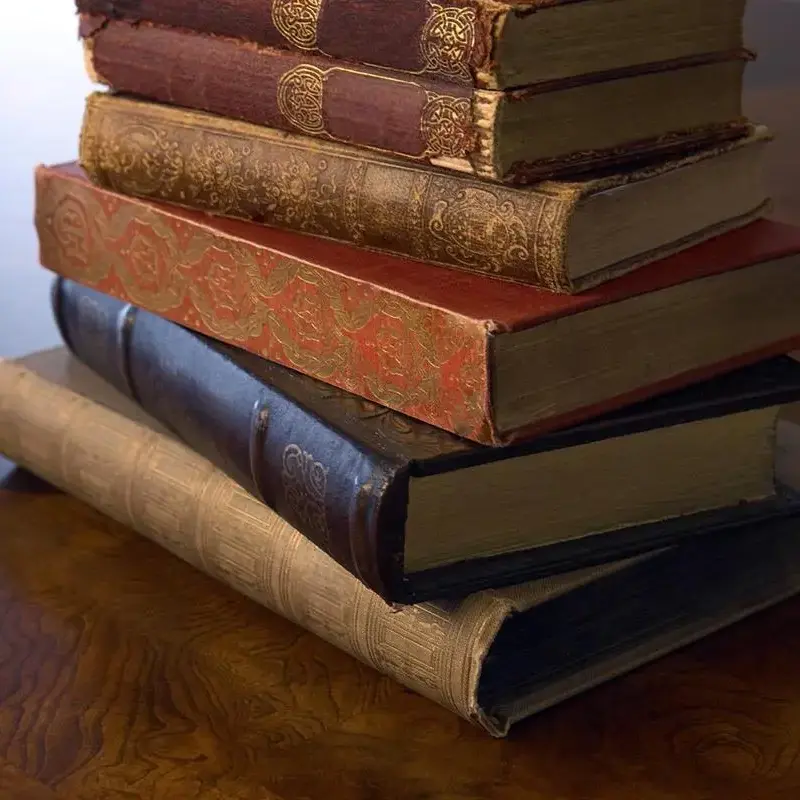 Books are thoughtful and enriching corporate gift ideas that can inspire, educate, and entertain your employees. Here are some top book gift ideas to consider:
Bestselling Fiction: Select popular fiction novels or contemporary literature that employees can enjoy during their leisure time.

Professional Development Books: Offer books related to leadership, productivity, communication, or career growth to help employees enhance their skills.

Inspirational Titles: Choose motivational books that encourage personal growth, positivity, and a proactive mindset.

Biographies and Memoirs: Gift employees with compelling biographies or memoirs of influential individuals from various fields.

Self-Help and Well-Being: Provide books on mindfulness, stress reduction, and well-being to support employees' mental health.

Cookbooks: Select cookbooks featuring diverse cuisines, healthy recipes, or culinary techniques for those who enjoy cooking.

Travel Guides: Offer travel guides that inspire wanderlust and help employees plan future adventures.

Classic Literature: Gift employees with timeless classics that offer literary enrichment and cultural insights.

Art and Photography Books: Provide visually captivating books showcasing art, photography, or design for creative inspiration.

Local Interest Titles:Choose books that highlight the history, culture, or attractions of your employees' local area.
When selecting books, consider the diverse interests of your employees and choose titles that resonate with their preferences. Books not only provide entertainment but also show that you care about their personal growth and well-rounded development.
10, Charitable Donations
Allow employees to choose a charity or cause for a donation on their behalf, reflecting a commitment to social responsibility.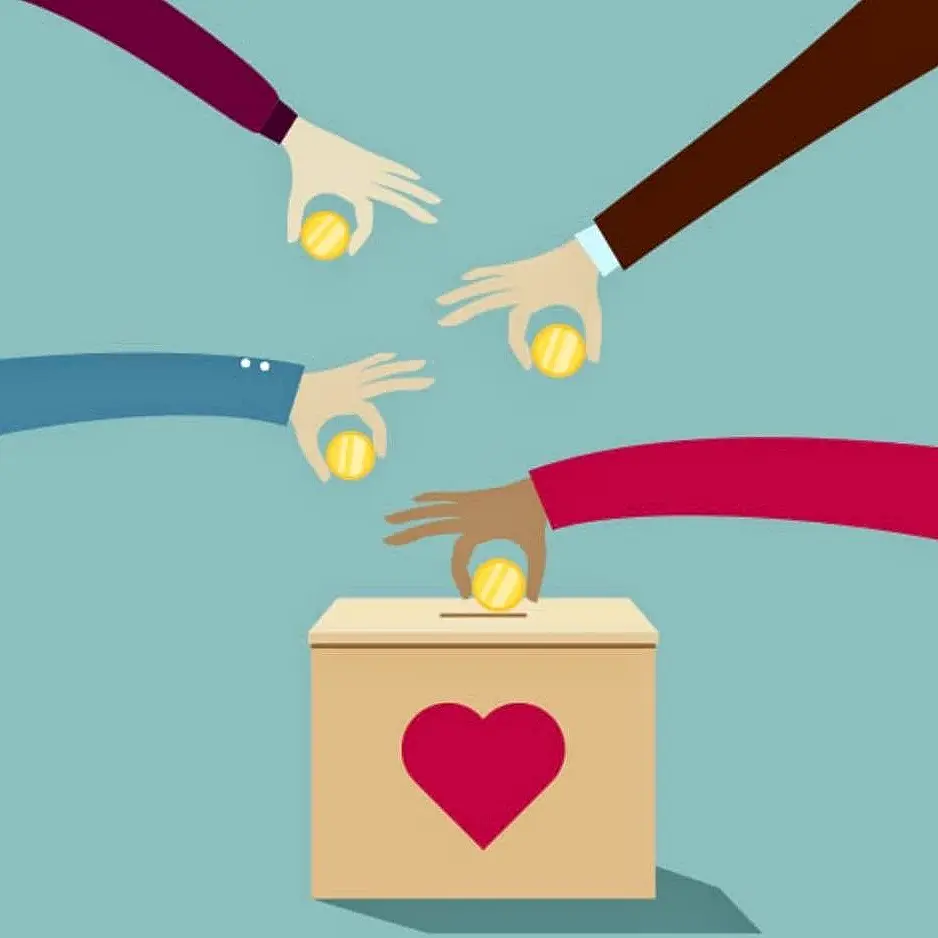 Charitable donations as corporate gifts are a meaningful way to give back and show your employees that you value social responsibility. Here are some top charitable donation gift ideas to consider:
Employee's Choice: Allow each employee to select a charity or cause they are passionate about, and make a donation in their name.

Disaster Relief: Contribute to organizations that provide aid during natural disasters, helping affected communities recover and rebuild.

Education Initiatives: Support educational programs, scholarships, or schools that empower underprivileged students.

Healthcare Charities: Make donations to hospitals, medical research institutions, or organizations that focus on improving healthcare access.

Environmental Causes: Contribute to conservation efforts, reforestation projects, or organizations dedicated to protecting the environment.

Hunger Relief: Support food banks, meal programs, or initiatives addressing hunger and malnutrition.

Animal Welfare: Donate to animal shelters, wildlife conservation, or organizations advocating for animal rights.

Women's Empowerment: Contribute to organizations that empower women economically, socially, or politically.

Community Development: Support local community projects, infrastructure improvements, or initiatives that enhance the quality of life.

Global Aid Organizations: Make donations to well-known international organizations that address a wide range of global issues.
Charitable donations not only make a positive impact on the community but also foster a sense of purpose and goodwill among your employees. By allowing them to choose the causes they care about, you demonstrate your commitment to making a difference in the world.
When selecting corporate gifts, consider your employees' preferences, the company culture, and the message you want to convey. Personalization and a genuine show of appreciation are key to making the gifts truly meaningful.