Non woven tote bags?
Non-woven tote bag is a green product, tough and durable, beautiful in appearance, good in air permeability, reusable, washable, printable for advertisements, marks, and has a long service life.
Non-woven tote bags are made of non-woven fabrics. It is a new generation of environmentally friendly materials. It is moisture-proof, breathable, flexible, light in weight, non-combustible, easy to decompose, non-toxic and non-irritating, rich in color, low in price, and recyclable. Features. The material can be naturally decomposed when placed outdoors for 90 days, and has a service life of up to 5 years when placed indoors. It is non-toxic, odorless, and free of any residual substances when burned, so it does not pollute the environment. Our USA customers value these and purchase in large quantities from our company. We provide a whole-process high-quality procurement plan.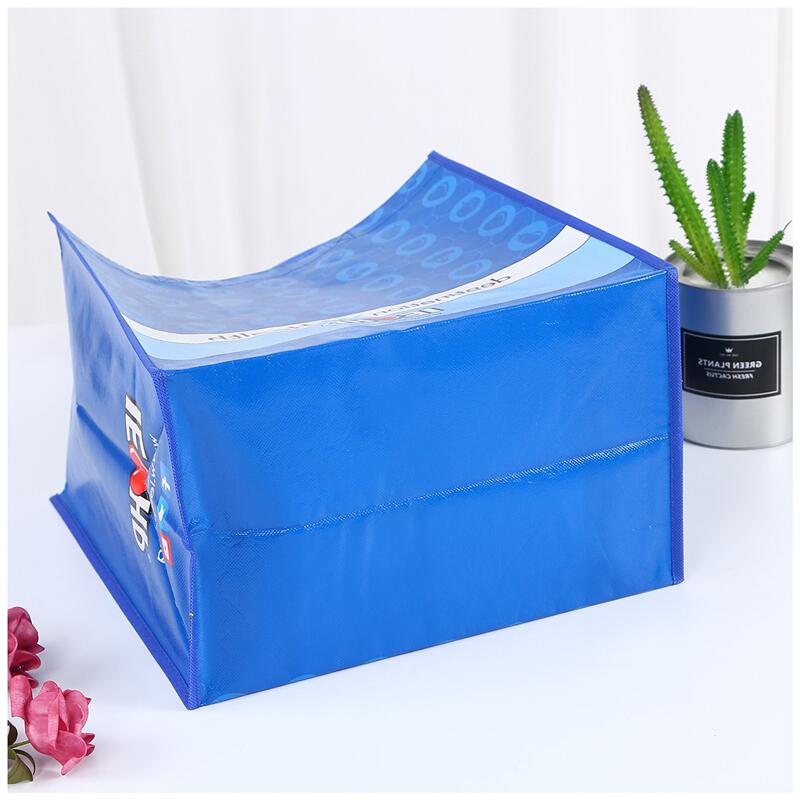 The material of non woven tote bags
1. The material of the non-woven tote bag is polypropylene, which is often referred to as PP material.
The raw material of the non-woven bag is polypropylene, and the raw material of the plastic bag is polyethylene. Although the two substances have similar names, they are very different in chemical structure. The chemical molecular structure of polyethylene is quite stable and extremely difficult to degrade, so it takes 300 years for plastic bags to be decomposed; while the chemical structure of polypropylene is not strong, the molecular chain can be easily broken, so it can be effectively degraded, and enter the next environmental cycle in a non-toxic form, a non-woven bag can be completely decomposed within 90 days.In the USA, non-woven bags can be a perfect substitute for plastic shopping bags.
2. In addition, generalized non-woven tote bags also have other materials, such as PLA.
Polylactic acid (PLA) is a new type of biodegradable material made from starch raw materials proposed by renewable plant resources such as corn. It has good biodegradability, and can be completely degraded by microorganisms in nature after use, eventually generating carbon dioxide and water, without polluting the environment, which is very beneficial to protect the environment and is recognized as an environmentally friendly material.
The degradation of polylactic acid PLA is divided into two stages:
1) First, it is pure chemical hydrolysis to lactic acid monomer;
2) The lactic acid monomer is degraded into carbon dioxide and water under the action of microorganisms. The food cup made of polylactic acid can be completely degraded in only 60 days, which truly achieves the dual effect of ecology and economy.
Through the process of this material being decomposed, it can be seen that the harm to the environment is minimal. More and more merchants in the USA value the advantages of non-woven bags being environmentally friendly and low in price. If you are engaged in this type of business in the USA, then non-woven bags are a good choice.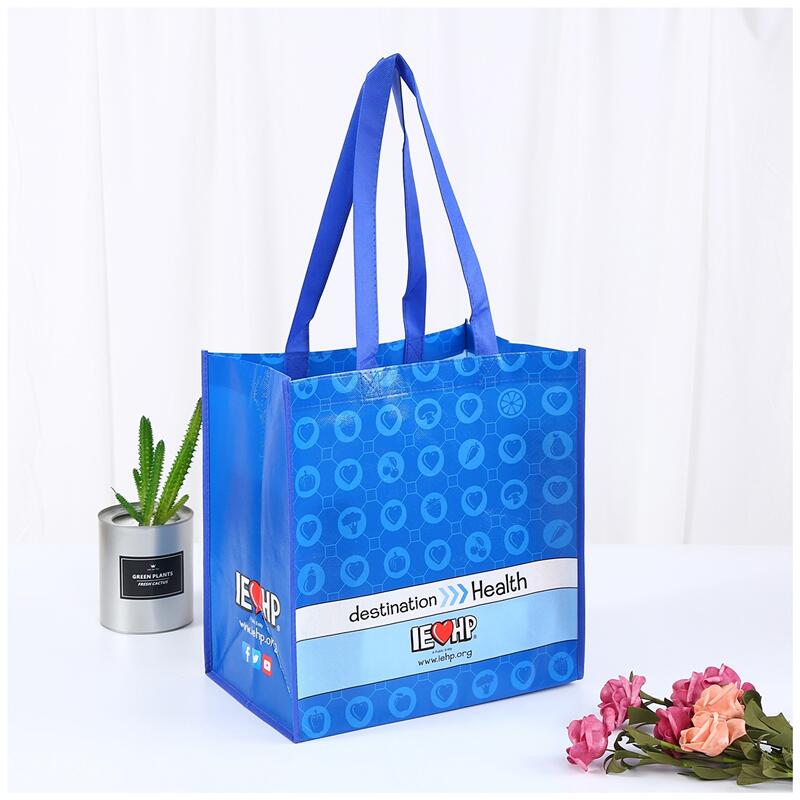 Size of non-woven tote bags
The size of non-woven tote bags can be customized in our company. You can tell us the sizes the non-woven tote bags you need, and we will customize your own unique non-woven tote bags.
Logo printing of non-woven tote bags
There are many kinds of printing on our non-woven tote bags: silk screen printing, lamination printing, thermal transfer printing. We can print according to your needs.Printing your logo on non-woven bags is a smart decision. As long as the bag is used, your ad will last.
Production process of non-woven tote bags
The production process of non-woven tote bags includes automatic and manual production. There are ultrasonic hot ironing process and sewing process. Our production technology and equipment can fully meet the various requirements of customers.The production process may not be important to you, but it is very important to us non-woven bag manufacturers. Different crafts will have different prices. It may also affect the service life of the bag.If you are in USA and you want custom printed logo on non-woven bags, you can contact us.
Non woven tote bag price
Due to the difference in bag size, logo color, printing process, production process, quantity, etc., the price is different for USA. Overall, the price range is USD 0.09 - USD 0.49. Contact us for the latest price of the non woven tote bag you need.
Custom non woven tote bags with logo in USA
We offer custom non woven tote bags with logo in USA. In May of this year, the US state of New Jersey officially implemented a plastic ban. So far, plastic restrictions have been implemented in more than 10 states in the United States. In all supermarkets, shopping malls, bazaars and other commodity retail places in these states, a system of paid use of plastic shopping bags is implemented, and plastic bags are not allowed to be provided free of charge. This makes non woven bags more popular in USA. Our company, as a professional non-woven tote bag manufacturer, is very popular among American customers. The non-woven tote bags we produce are fully compliant with US import standards.