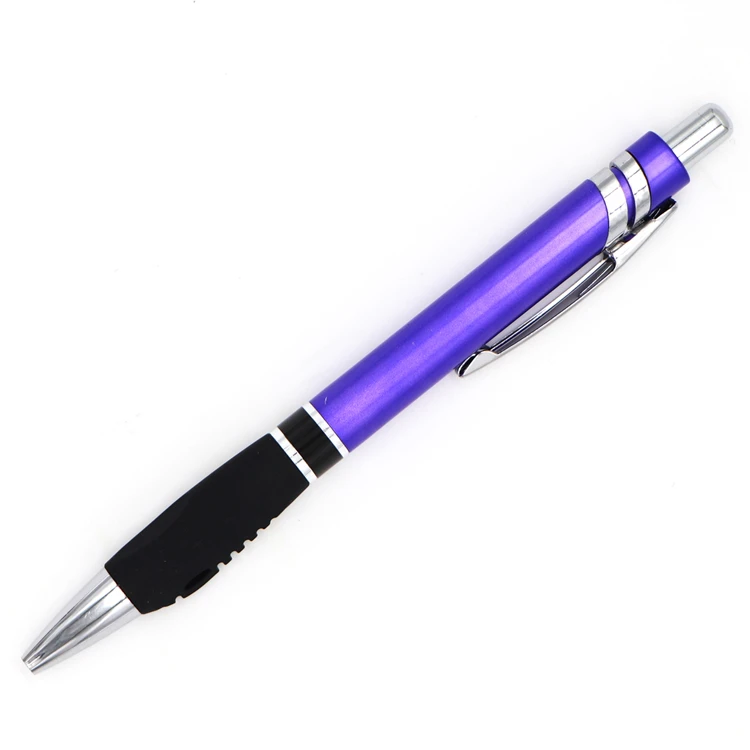 Custom ballpoint pens are a great way to promote your business or brand. They are a cost-effective way to reach a large audience and can be used as promotional items at events, trade shows, or even as giveaways to customers or clients. When it comes to advertising, a custom ballpoint pen is a versatile tool. They can be designed with your business logo, contact information, or any other information you want to convey. They are also available in a wide range of colours, styles and materials, allowing you to choose the pens that suit your brand and target audience.
Features of our customized advertising promotional ballpoint pens:
- Contrasting color design, impressive
- Stylish grip with dual chrome ring accents
- Non-slip soft rubber grip pen design, in line with the principles of human mechanics
- Imported refill, smooth writing, continuous ink
Advantages over custom ballpoint pens:
1. One of the benefits of using custom ballpoint pens for advertising is that they are practical and useful. People use pens every day, whether at home, work or on the go. By providing them with a custom ballpoint pen, you are giving them a useful tool to keep your brand at the top of the list.
2. Another advantage of using custom ballpoint pens for advertising is their longevity. Unlike other promotional items that are often discarded or forgotten, fountain pens are durable and last a long time. This means your message will continue to appear long after the initial promotion or event has ended.
Overall, custom ballpoint pens are an effective and affordable way to promote your business or brand. With their versatility, practicality and durability, they are an excellent choice for any advertising campaign.
Customize our ballpoint pens and most orders ship within 7 days. If you have any special needs, please fill out the Special Order Instructions section. We will contact you about your needs and let you know if we can meet them and how long it will take. Place your order today and start advertising your company or group the right way!