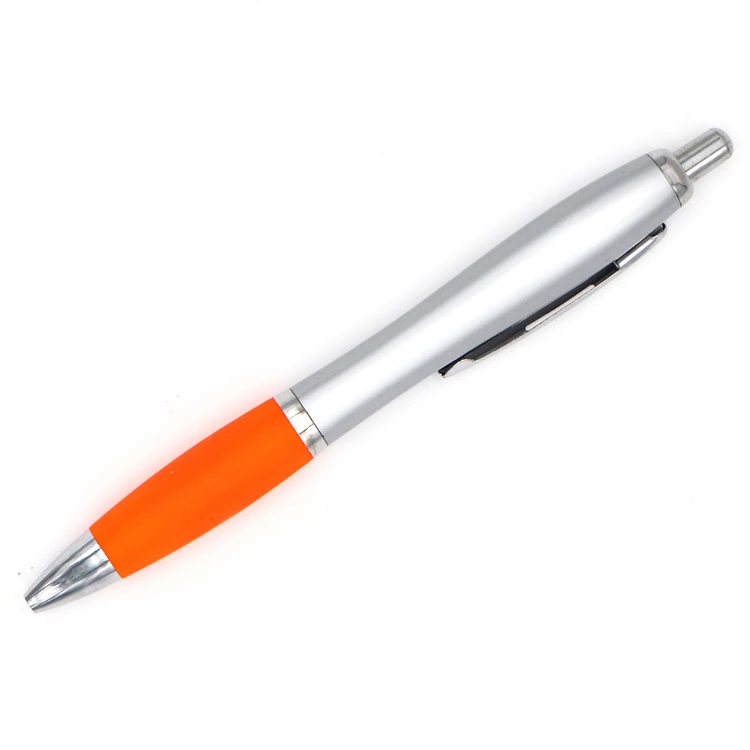 Promotional pens are a great choice for commercials because they are practical and useful items that people use on a daily basis.
Our advertising promotional pen has the following features:
Retractable ballpoint pen
Black, blue ink optional
Translucent bucket in color of your choice
Rubber handle, can keep writing for a long time without getting tired
Streamlined pen body, fashionable and dynamic
Promotional pens can be customized, with rich types and wide creativity. They are one of the most popular advertising and promotional items for customers, and are suitable for any company to choose for commercial advertising.
Some tips for advertising promotional pens:
Choose environmentally friendly materials: With the increasing awareness of environmental protection, people are only willing to accept promotional pens made of environmentally friendly and healthy materials even if they are given as gifts for commercial advertisements.
Add your logo or brand on promotional pens: choose the right printing method to ensure your company name, logo or website address is clearly printed on the promotional pens. This will help your commercial advertising to achieve better results.
Design your promotional pens to stand out: Using unique colors or creative designs is key if you want to stand out from the pens your competitors are distributing. Only in this way can we leave a deep impression on people and create a new image for the company's commercial advertisements.
Types of promotional pens: Depending on who the target audience is, consider choosing the type of promotional pens. Plastic ballpoint pen is a kind of promotional pen with relatively high cost performance.
Functionality of the promotional pen: In addition to the basic writing function, if some other functions can be achieved, such as the addition of LED lights, or the addition of key rings, etc., the advertising function of the promotional pen can be better utilized.
Promotional pens can be a powerful advertising marketing tool, the most cost-effective way to select advertisements, customize our promotional pens to help your promotional activities.