Non-woven fabric is an environmentally friendly material made of fiber material, which has excellent quality and durability. Our drawstring bags are made of high-quality non-woven material, which ensures a long lifespan of the product. The non-woven material also has water-repellent properties to protect the contents inside from moisture and dirt, providing convenience and comfort to gym users.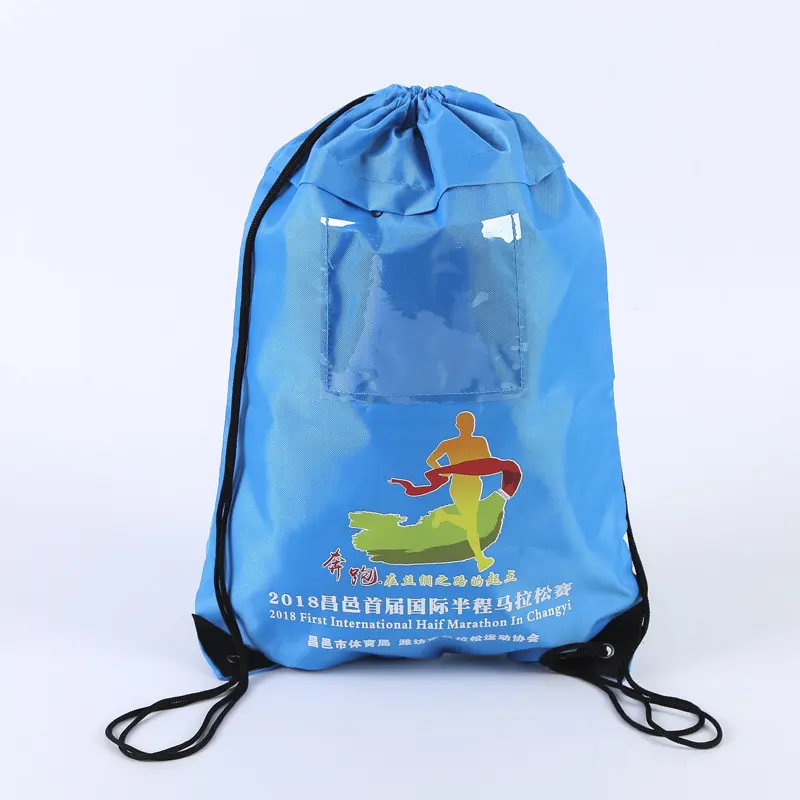 Our custom non-woven drawstring bags are generously sized to carry a variety of workout gear, including sneakers, towels, water bottles, and more. Its width and depth are designed to be suitable enough, so that users can easily put in and take out items, reducing unnecessary trouble. In addition, the drawstring bag is equipped with an adjustable rope, so that users can adjust the tightness of the bag according to their own needs, ensuring the safety and convenience of items. The color and size of the bag can be customized according to the specific requirements of customers.
We are committed to providing quality promotional products and ensuring that they are market competitive. Our Non Woven Drawstring Bags undergo strict quality control to ensure the sturdiness and durability of the product. Using advanced printing technology, we can perfectly print your Logo or any other custom design on the bags, thus effectively promoting your brand. Whether handing out as a giveaway or selling at the gym, this custom non-woven drawstring bag is sure to catch the eye and leave a lasting impression.
When it comes to price, we understand that the client's budget is an important consideration. Therefore, we strive to keep reasonable prices and provide flexible customization options to meet the needs of different customers. Our pricing is market competitive, enabling you to get quality promotional products within your budget. If you need the latest specific price list, please contact our customer service staff.
Choosing our custom non woven gym drawstring bags with Logo will bring you many benefits to your gym. First of all, as a gift to members or new users, this custom drawstring bag will enhance user awareness and loyalty to your gym brand. Secondly, the Logo on the bag will become a kind of mobile advertisement to help you expand your brand exposure. In the end, due to its practicality and high quality, this drawstring bag will become the user's daily fitness essential, bringing long-lasting hype to the gym.
In this competitive market, custom non woven gym drawstring bags with Logo is an outstanding choice. It not only has high-quality materials, suitable size and reliable quality, but also has reasonable price and market competitiveness. By choosing our products, you can enhance your brand image, increase sales, and provide your customers with practical and valuable promotional gifts.