About non-woven drawstring bag backpacks
The non-woven drawstring backpacks has the advantages of simple production, good air permeability, low price and good advertising effect. The price of the non-woven drawstring bags is affected by the specifications, fabric weight, printing requirements, rope material and other factors, and is often used for gift and product packaging such as gift outer packaging, shoe inner packaging, brand promotion, advertising and other purposes.
Non-woven drawstring backpacks are made of non-woven fabric. And the drawstrings are most made of flannelette, nylon, non-woven fabric, cotton cloth, etc., depending customers' requests. Due to the characteristics of the materials, drawstring bags are flexible and convenient to use, light and portable, soft and gentle to handle.
Custom non-woven drawstring bag manufacturer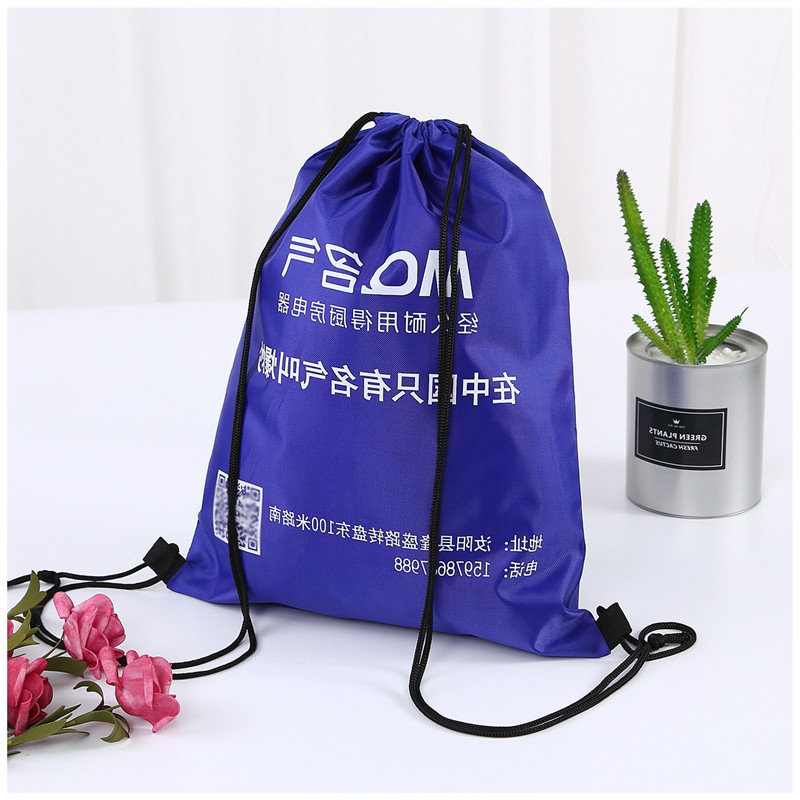 We are professional custom non-woven drawstring bags manufacturer. We can print various marks on the surface of products according to customer needs, and the product size can be set according to the specifications of packaged products. Therefore, the applicability and universality of the drawstring bag are greatly enriched.
Use scenario of non-woven drawstring bag backpacks
Due to its environmentally friendly and durable materials, non-woven drawstring bags have become a kind of environmentally friendly bags nowadays, and are widely used in gifts, hand ornaments, mobile phones, shopping and other places.
Non-woven drawstring bag backpacks Price
The price of non-woven drawstring backpacks /bag is mainly determined according to its specifications, fabric weight, printing requirements, requirements for ropes, etc. If you need, please give specific requirements and we will give you the most favorable price. Your inquiry is very welcome!