The size of the non-woven bag
The size of non-woven bags can be customized according to different uses and needs. Here are some common non-woven bag size ranges:
Small bags: Small non-woven bags are usually used for packaging small items, such as small gifts, stationery, promotional materials, etc. Typical sizes might range from 20cm x 20cm to 25cm x 30cm.
Medium-sized bag: The medium-sized non-woven bag is suitable for carrying some medium-sized items, such as books, folders, clothes, etc. Common size ranges might be 30cm x 35cm to 40cm x 45cm.
Large Bags: Large non-woven bags are suitable for larger items such as shopping, travel purposes. Common sizes may range from 40cm x 50cm to 50cm x 60cm.
Oversized bags: Oversized non-woven bags are suitable for larger items or occasions where more content needs to be carried. Size range may exceed 50cm x 60cm.
Note that these dimensions are for reference only. When choosing a non-woven bag size, consider your actual use, the size and weight of the items you're carrying, and the message you want to convey. If you need a specific size, please communicate and confirm with us in detail.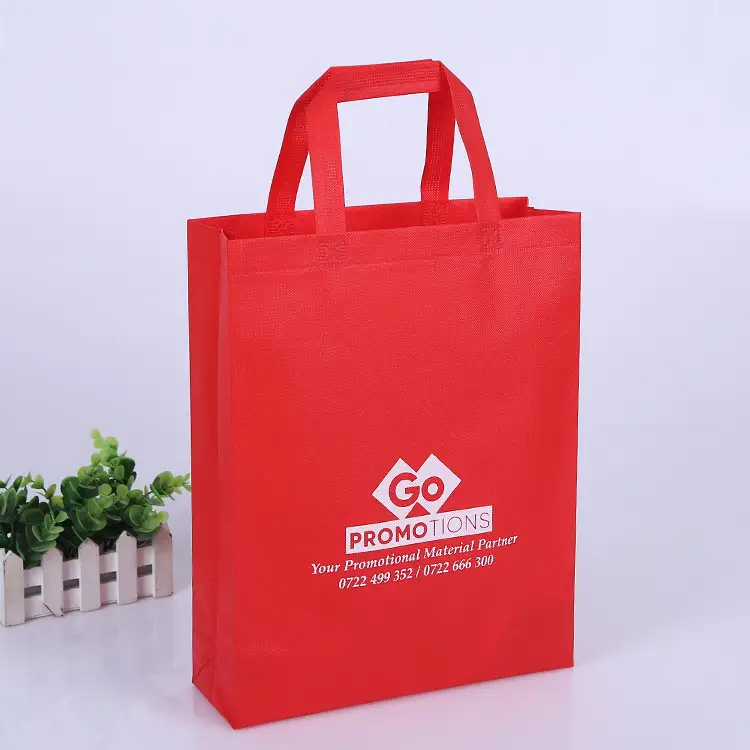 non-woven bags

with logo

: imprinting the brand, conveying values
We know that a successful admissions showcase is not just about attracting students, it is about demonstrating the core values and strengths of the school or educational institution. We specially designed this non-woven bag to ensure that it is not only a practical gift, but also a carrier for promoting the brand. The non-woven material is durable and environmentally friendly, and it can be easily handled whether it is carrying documents, brochures, or other school promotional materials. Your school logo and themed design will be subtly integrated into the exterior of the bag, making it an eye-catching promotional tool.
Spark the interest of students and parents
The success of your admissions showcase depends on how you capture the interest of students and parents. This custom non-woven bag will give you a unique opportunity to spark their curiosity and interest with an attractive design and personalized logo. Whether at an admissions booth, on a campus tour, or at an on-campus event, this bag will be an attractive focal point, gaining more attention and support for your school or educational institution.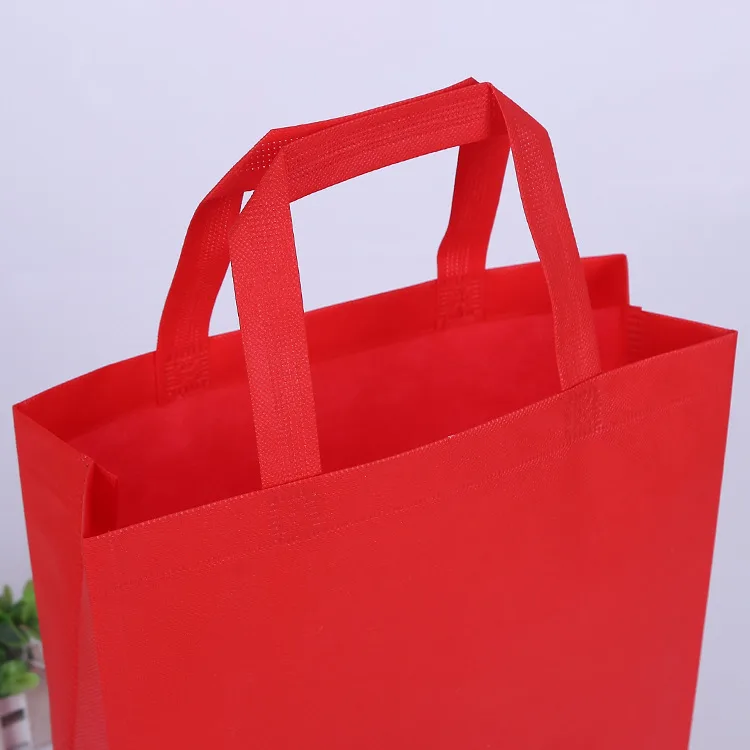 Show your professionalism
More than just a gift, this custom non-woven bag is an expression of your professionalism and attention to detail. It reflects your commitment to providing a quality education and experience for your students. As promotional gift manufacturers, we understand the importance of quality, so we guarantee that this bag will not only provide eye-catching looks, but also be durable enough to serve your admissions display event for a long time.
Illustration
Imagine that your school is hosting a huge admissions showcase event that attracts many students and parents. In this exciting time, you decided to use custom non-woven bags to convey your school's unique charm and core values to each participant.
Each visitor will receive a beautiful non-woven bag upon admission with your school's distinctive logo and event theme printed on it. This bag is not just an object, it's the beginning of a story. When students and parents look up and see the logo on the bag, they immediately get a sense of your school's profession and mission. The eco-friendly nature of nonwovens communicates your sustainability values and makes participants aware of the importance your school places on the environment.
This non-woven bag becomes a handy companion as they wander through the display area. Whether it's brochures, school presentations, school calendars, or other materials, it fits conveniently into the pouch, providing participants with a neat and organized way to access information. The themed design on the bag subtly extends the atmosphere of the event to everyone, arousing their curiosity and interest.
As the event progresses, you'll discover that these bags are more than just a gift, they're a conversation starter. Communication between students and parents, and between exhibitors and your admissions team becomes smoother. Whether it is the display area or the lecture hall, bags have inadvertently become a topic, triggering discussions and interactions.
After the event, students and parents will take this non-woven bag home. They'll be constantly reminded of your school whenever they use this bag to shop, go to school, travel, or even just store items around the house. More than just a promotional tool, this bag is an emotional bond that connects participants to your school.
In this case, the customized non-woven bag is not only a practical item, but also a carrier to convey brand values and show advantages. It serves as a powerful role in the admissions showcase, attracting attention, delivering a message, sparking interest, and creating an emotional connection. Whether in the field or in the future, this bag will always accompany students and parents, becoming the link between them and your school.
in conclusion
As your admissions display event partner, we proudly present custom non-woven bags to help you stand out from the crowd in the competitive marketplace. More than just a gift, this bag is a tool to express your brand values and professionalism. By customizing your non-woven bags, you'll be able to impress students and parents at admissions display events while communicating your strong commitment to quality education. Let us work together to add color to your admissions display and attract more outstanding students and families!
FAQ
1. What is a promotional non-woven bag with logo for admissions shows?
A promotional non-woven bag with logo is a customized bag made from durable and eco-friendly non-woven material, featuring the logo and branding of an educational institution. It's designed to serve as a practical and eye-catching giveaway at admissions shows and events.
2. How can a promotional non-woven bag enhance our admissions show?
The bag acts as a walking advertisement for your institution, promoting your brand to attendees and creating a lasting impression. It's a versatile accessory that not only carries admission materials but also reinforces your institution's identity.
3. What are the benefits of using promotional non-woven bags for admissions shows?
These bags provide a tangible representation of your institution's commitment to quality education. They engage prospective students and their families, making them feel valued and excited about your programs.
4. Can we customize the design and logo on the bags?
Absolutely! The bags can be fully customized to showcase your institution's logo, colors, and any specific design elements that represent your brand and values.
5. How can we distribute these bags effectively during admissions shows?
You can distribute the bags as welcome gifts to attendees, hand them out at registration or information booths, or use them as incentives for engaging with your booth or participating in activities.
6. Are these bags environmentally friendly?
Yes, non-woven bags are considered eco-friendly alternatives to traditional plastic bags. They are reusable and can help promote your institution's commitment to sustainability.
7. Can we include additional materials inside the bags?
Absolutely. These bags can carry admission brochures, catalogs, flyers, informational materials, and even small giveaways. They serve as a convenient way to provide attendees with essential information.
8. How can we order these promotional bags?
Contact us to discuss your requirements, including the quantity of bags needed, customization details, and any additional features you'd like to include.
9. What is the turnaround time for producing these bags?
Turnaround time may vary based on factors such as customization complexity and order quantity. It's recommended to discuss this with us to ensure timely delivery for your admissions show.
10. Can we see a sample before placing a bulk order?
We offer the option to provide a sample bag so you can assess the quality, design, and customization before placing a larger order.
11. How can these bags help make our admissions show memorable?
These bags not only serve as functional items for attendees but also leave a lasting impression, making your institution stand out and creating a memorable experience for prospective students and their families.
12. Are there any specific care instructions for these bags?
Non-woven bags are durable and easy to maintain. They can typically be wiped clean with a damp cloth if needed.
Using promotional non-woven bags with a logo for admissions shows can be a strategic and impactful way to engage with prospective students, showcase your institution's identity, and create a positive and lasting impression during these important events.