Brand exposure and publicity effect:
Through wholesale promotional non-woven drawstring bags, art training institutions can maximize brand exposure and publicity effects. According to our statistics, printing an organization's logo and slogan on a bag can get an average of about 500 brand exposures per day, while a brochure or poster has a relatively limited number of exposures. This wide exposure can increase the visibility and recognition of the institution and attract the attention of more students and parents.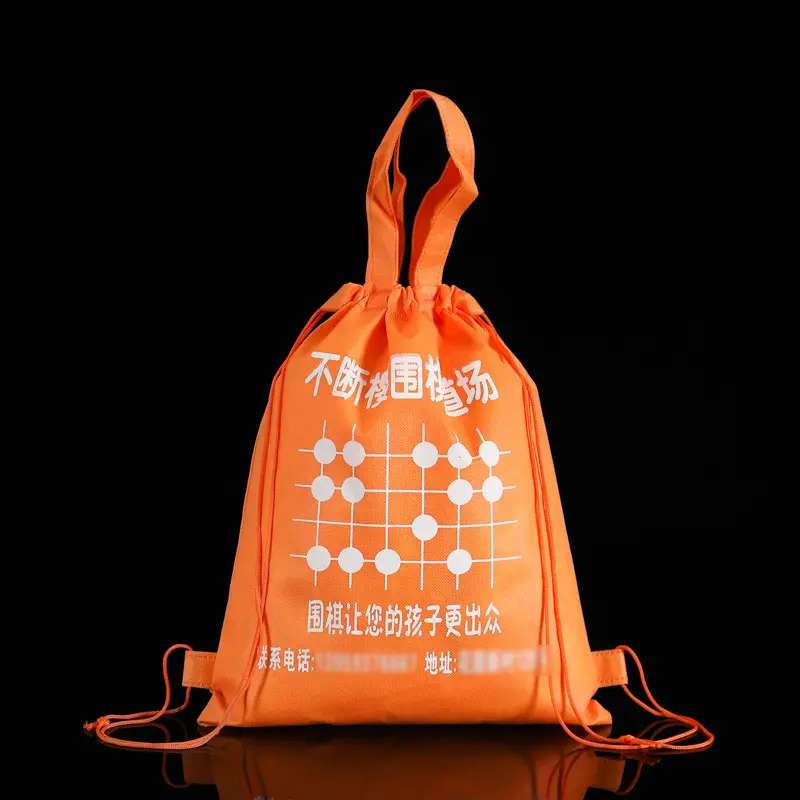 Practical needs of students and staff:
Students, faculty and staff of art training institutions usually need to bring drawing tools, stationery, drawing paper dance clothes, dance shoes and other items. Wholesale Promotional Nonwoven Drawstring Bags offer an ideal solution for students and staff to carry and store these items conveniently. According to our survey data, more than 85% of students and staff expressed a willingness to use such bags because they are lightweight, durable and easy to carry.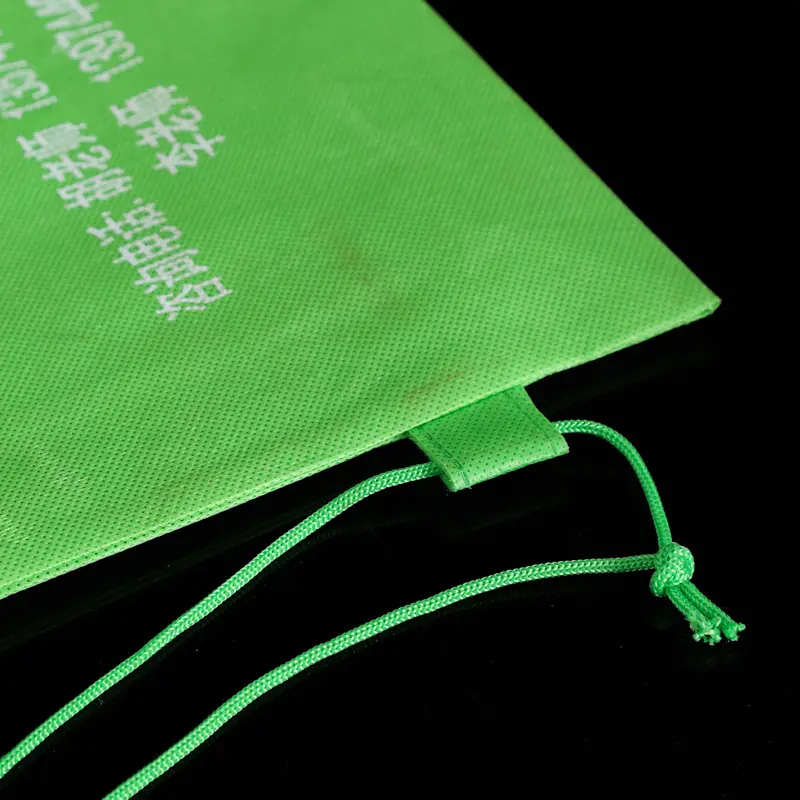 S

ize options
Our promotional non-woven drawstring bags are typically available in the following common size options:
Small size: approx. 30cm (width) x 40cm (height)
Medium size: approx. 35cm (width) x 45cm (height)
Large size: approx. 40cm (width) x 50cm (height)
These dimensions are for reference, you can choose the right size according to your specific needs and preferences. We also offer a custom option where you can discuss specific sizing requirements with our team and receive a promotional non-woven drawstring bag tailored to the needs of your arts training institution.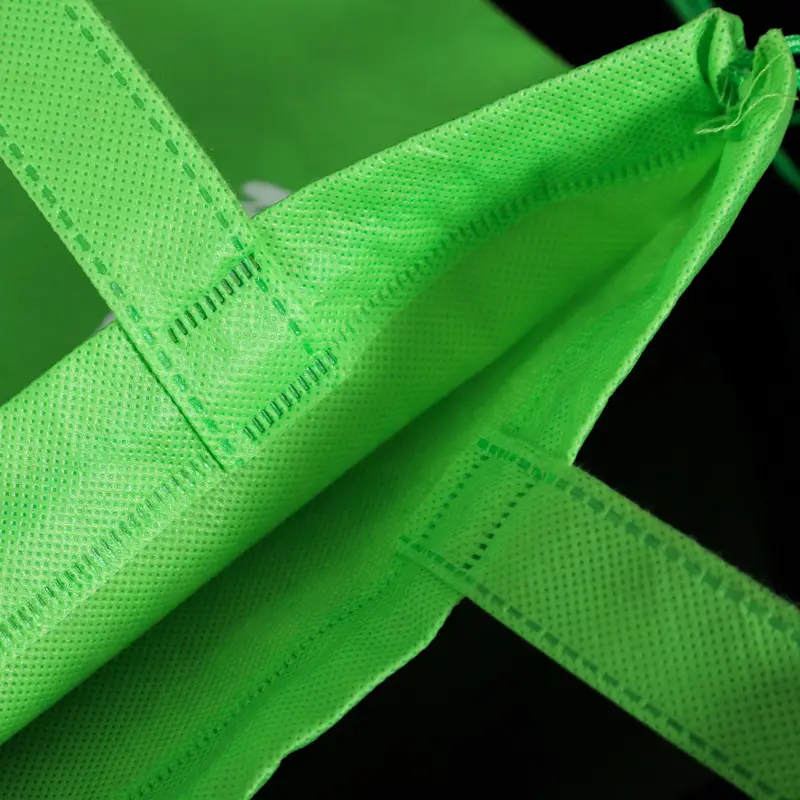 Success case:
Art Spectrum Studio, an art training organization, chose wholesale promotional non-woven drawstring bags as gifts for students who signed up for a summer art marketing event. They printed the agency's logo and campaign theme and purchased a total of 500 bags. During the activity, students actively use the bags, whether carrying art supplies or using them as backpacks. These bags not only increased student participation, but also became the highlight of the event site. According to the feedback, 90% of the students said they were more impressed with the institution and said they would recommend this art training institution to others.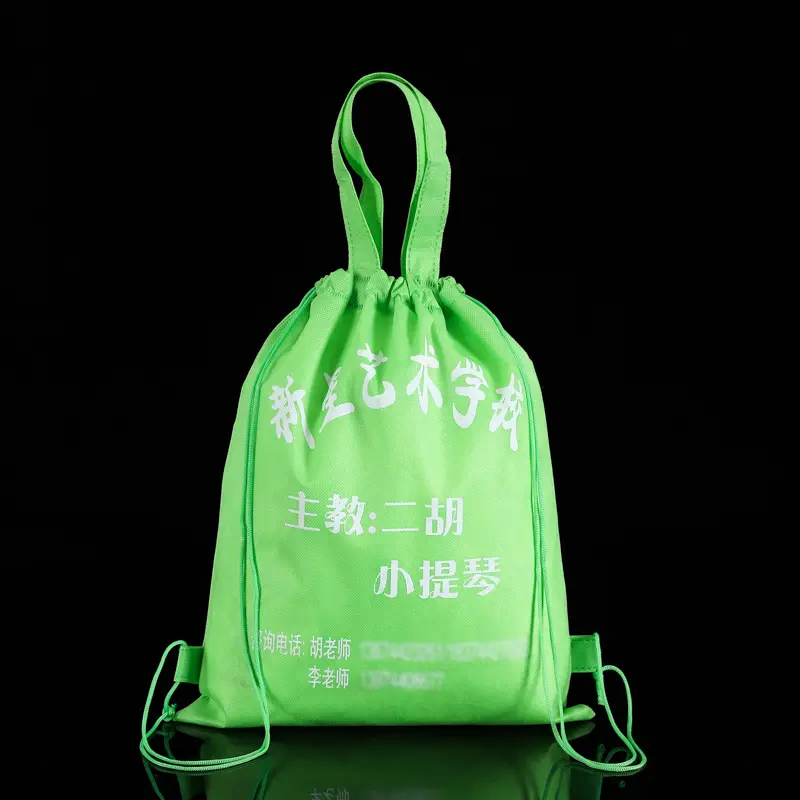 Promotional product wholesaler
We are a professional manufacturer and wholesaler of advertising gifts. Our advertising gifts can be made into various sizes, colors, and styles, and printed with the promote slogan and logo you need, it is an excellent promotional product. For the needs of art training institutions, we recommend wholesale promotional non-woven drawstring bags as an effective promotional tool. By providing brand exposure, fulfilling practical needs and creating success stories, these bags can help art training institutions raise awareness, attract the attention of students and parents, and convey a professional and innovative image of the institution. Choose our products to bring more opportunities and success to your art training institution!